EIAT 2013- IT'S ALL ABOUT THE PEOPLE!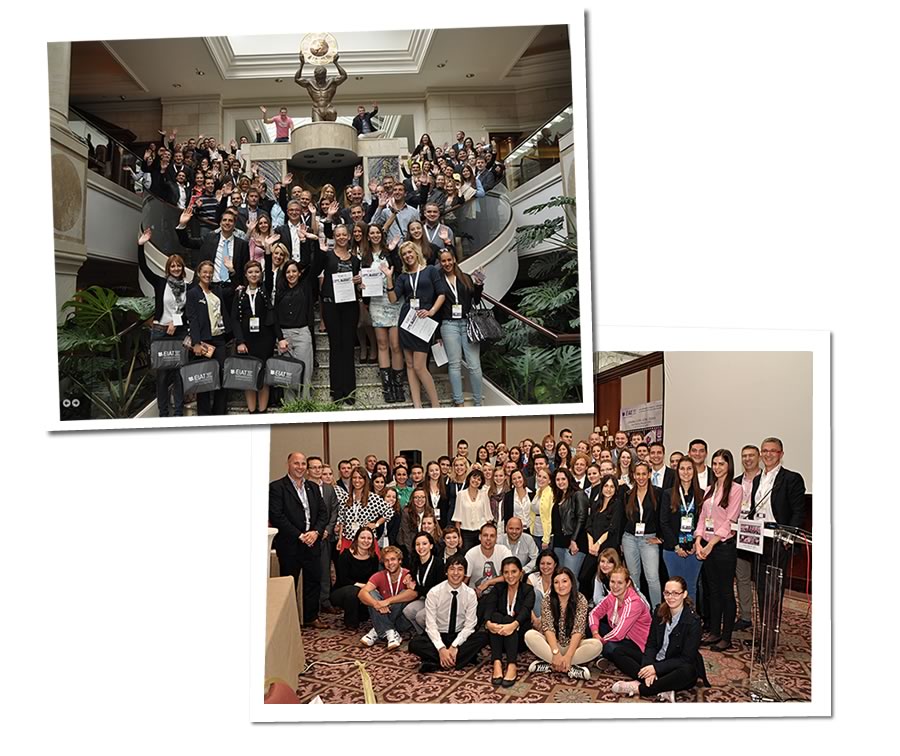 Photo Galleries EIAT 2013
Testimonials EIAT 2013
The EIAT conference exceeded my expectations. The speakers and topics were all very interesting, but I must say the students were the stars. I am so impressed with how professional and motivated Generation Y is! I look forward to collaborating with you in the future…and hopefully visiting Beautiful Belgrade again!
Mrs. Angela Coan
EIAT is my favorite conference. It is not only because of learning something new each time, but also because of meeting my old friends and partners in one place. Network opportunities that EIAT offers are priceless. The team is great: young, professional and always smiling. Thank you for giving me the opportunity to be one of the speakers, it was my great honor. See you next year for sure!
Mrs. Leonarda Djinovic
It has to be said that I really enjoyed the experience and thought it was a great event. Everyone was so friendly and I met some great people. Everyone  did a great job. Thanks again and I look forward to working with you again in the future.
Mr. Anthony Hyde
It is not easy or simple to organize such a complex event- as EIAT conference is. The EIAT team has given a lot of efforts to make everything work perfectly, and  all the participants have noticed and respected that. Congratulations to all of you, with a sincere hope in sucess of the conference, in the following years.
Mr. Miroslav Jovanovic
EIAT brings together the best industries expert with those getting to be one. Cutting edge topics are presented and discussed in two packed days.  Located in the heart of the Balkans, Belgrade is the place to be - vibrant, easily accessed, provided with perfect infrastructure and hotels. If it was up to me I'd go there again and again.
Mr. Michael Menzel
It is a wonderful event with a fantastic mission. All aspects of the conference were perfect and everyone made me feel so welcome. EIAT team did a wonderful job of organizing it all and hosting everyone.
Mr. Joel Fagg
Follow up EIAT 2013